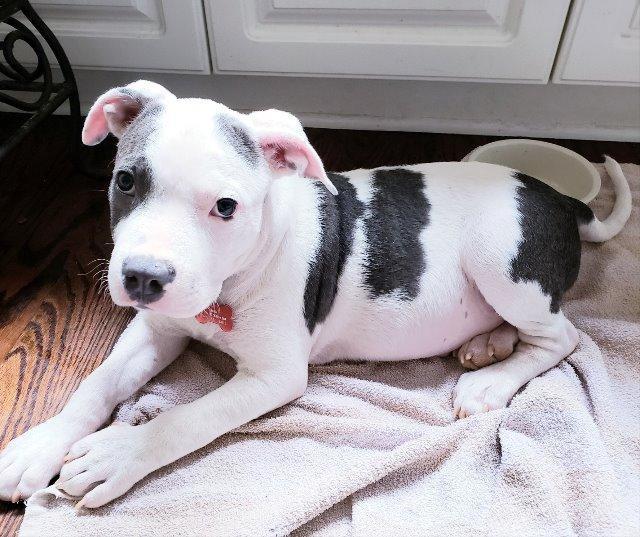 Trigger , Dog [ American Bulldog ]
Color :
Age : Baby
Gender : Male
Size : Medium
Characteristics : Array
Grooming : Low Maintenance
Vaccination : No vaccination
Pet for : Adoption
Trigger , Dog [ American Bulldog ]
Baby , Male
The Little Red Dog
Laguna Hills , CA , United States,92653


Available
About
Trigger is the most adorable and sweetest American Staffordshire Terrier puppy! He loves to chew his toys and play with other dogs! He is 19 weeks old and a very special boy. He has slept in the bed with his fosters since 4 weeks of age and has been cuddled a lot, so he needs someone that will cuddle with him. He got off to a rough start with a skin infection and a few other issues. We sent him to 2 specialists and did treatments to figure out what was going on and then to fix it. Turns out he has a congenital skin issue called Ichthyosis or commonly known as Fish Scale Disease. It is all cleared up now and he looks great. It is not curable but it can be managed by keeping the skin moist. He will need weekly baths throughout his life, and he will be prone to skin infections. He is so worth it with all the love he has to give! Right now we have him taking 1 Vitamin A a day and a cream once a week, that he can hopefully stop soon. He does have a special shampoo that he is bathed in. The foster says CBD oil really seems to help too (or it did a few weeks ago anyway, so keep that in mind).