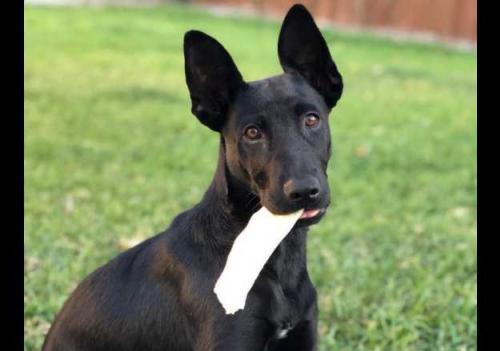 Mischief , Dog [ Retriever ]
Color :
Age : Baby
Gender : Female
Size : Large
Characteristics : Array
Grooming : Low Maintenance
Vaccination : No vaccination
Pet for : Adoption
About
6 month old Mischief is one of our M&M puppies. She is in a GSROC foster home and has quickly made friends with all the dogs in her foster home both large and small. The cats? Well, her sunny personality even won them over! When there is no one around to play with, Miska is fine being alone. Miska is being well socialized in her home and likes to play with everyone there. She is working on her puppy skills and is always ready and willing for a belly rub. Please remember, adopting a puppy is not everyone's cup of tea. As cute as they are – puppies demand a large investment of time, patience, and training. They are inquisitive, have endless energy and get into just about everything. They dig, chew, and seemingly never stop! Think long and hard about your lifestyle. If you are not willing to invest the time and training to ensure your puppy matures into the wonderful dog – then please consider an older dog. Please go to our website and complete an adoption application at: /https://www.gsroc.org/application/ An adoption counselor will contact you to go over your application and assist you in determining which dog may be best for your particular situation.