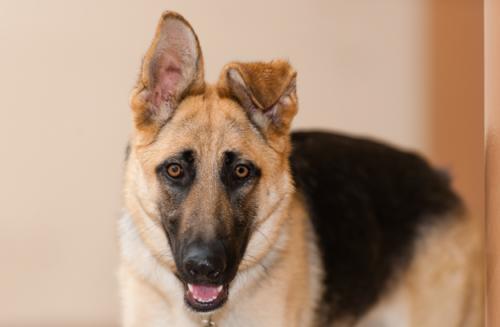 Felicity , Dog [ Default ]
Color :
Age : Young
Gender : Female
Size : Medium
Characteristics : Array
Grooming : Low Maintenance
Vaccination : No vaccination
Pet for : Adoption
About
Felicity is a beautiful young female. However, she is also a very smart girl. In fact, Felicity knows how smart she is and can easily convince inexperienced owners that she knows best. Therefore, she requires a very experienced family. She plays a bit rough and escalates quickly. Therefore, we believe it is best for Felicity to be in a home without small children. Felicity is accustomed to being an only dog. She is enrolled in private training sessions to help her polish her doggy manners and learn boundaries. Please go to our website and complete an adoption application at: /https://www.gsroc.org/application/ An adoption counselor will contact you to go over your application and assist you in determining which dog may be best for your particular situation.